Global Game Jam Antwerp
26 - 28 Jamuary, 2024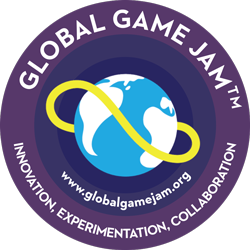 The 14th edition of Global Game Jam Antwerp is coming up. Be ready to team up, unleash your creativity and make the most amazing game you and your teammates possibly can!
Each edition there will be a secret theme that will be revealed at the start of the event. We will provide you with a location, food and a separate sleeping area so you can work your magic during these intense 48 hours.
Even if you have never developed a game you can still participate at this event. We welcome all people with all kinds of skills. If you're a musician, developer, writer, artist … don't hesitate and join!
Register
[

I can't join, but notify me about future jams

]
Location
Global Game Jam Antwerp takes place in Het Bos, Antwerp.
Het Bos, Ankerrui 5-7, Antwerp (Google maps)
Schedule
Friday

Doors
Introduction and theme announcement
Brainstorming
Dinner
Idea pitches & Teaming up
Make your game




Saturday




Sunday

Finish your game
Game presentation
Roundup
Pricing
Super Early Bird: 29 EUR (Ending 15 November)
Normal Early Bird: 36 EUR (Ending 5 January)
Normal Late Bird: 43 EUR
includes food and sleeping space for the whole weekend.
Accomodation
You can choose between the following:
Make use of our free sleeping room:

There is a separate sleeping area. Beds are not available at our provided location, so bring your own inflatable mattress and sleeping bag. We do not have a shower available, so please provide the necessities to ensure a pleasant experience for others.

Arrange your own accomodation:

If you want a higher level of comfort, with a propper bed an bathroom, we suggest booking a room at a nearby budget hotel. Prizeotel for example is just arround the corner. You will still get breakfast on the Jam site.
Food
We provide the following meals:
What to bring
BYOD: The hardware you need to make games
Multi-plugs and network cables
Sleeping bag and air mattress or sleeping mat
Clothes, deodorant and other personal hygiene necessities
Register
[

I can't join, but notify me about future jams

]